Midterm project meeting of the GREEN-MAP project
Despite the outbreak of the pandemic and the suspension of the project for a year, the project reached the midterm point and the summary of activities took place on June 10, 2022 at the mid-term project meeting held at Nanotechnology Center for Research and Education. The meeting was opened by the Dean of the Faculty of Chemical Technology and Engineering, Prof. Rafał Rakoczy. The meeting was attended by 40 people, out of which 21 were stationary present, including guests from USA, Hungary, Italy and Poland. Also present was the Project Officer from Brussels, who oversees the implementation of the project.
During the meeting, the status of implementation of individual tasks and the intersectoral exchange of scientists and doctoral students was discussed. The result of the work completed so far is 8 publications "Gold Open Access" related to the synthesis of biodegradable polymers, their characterization and processing in terms of production of modern biodegradable packaging for medical industry and disposable equipment.
After the official part of the meeting, all participants had the opportunity for less formal interactions.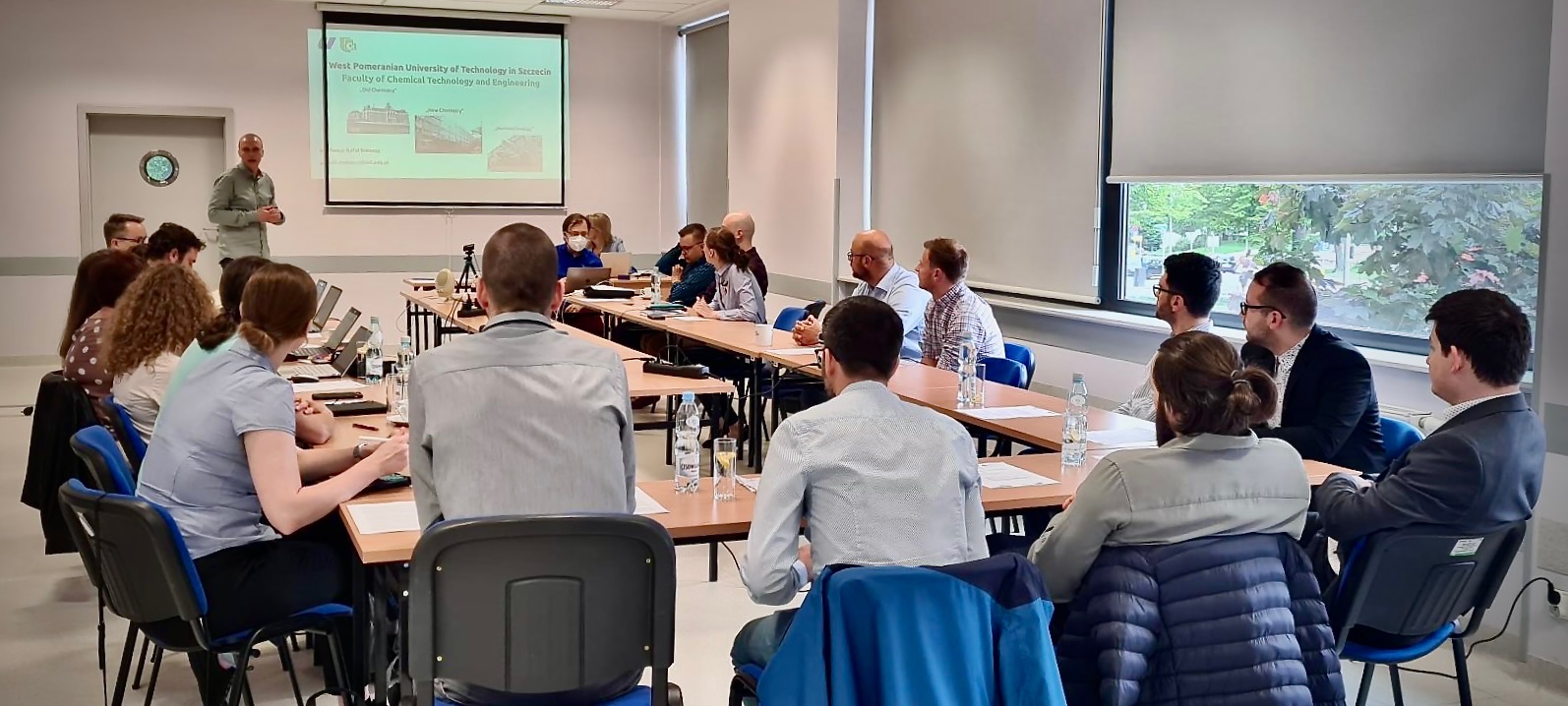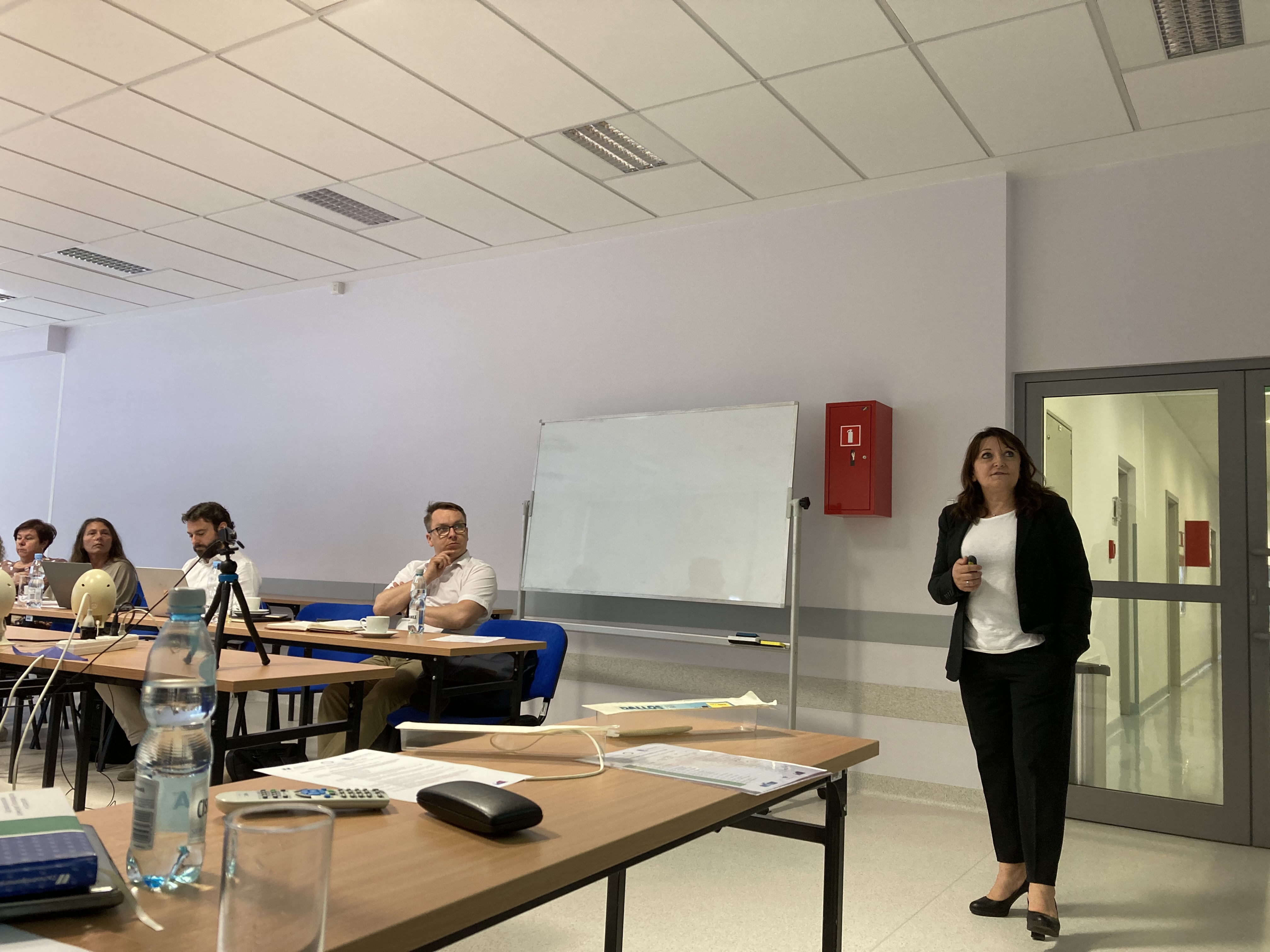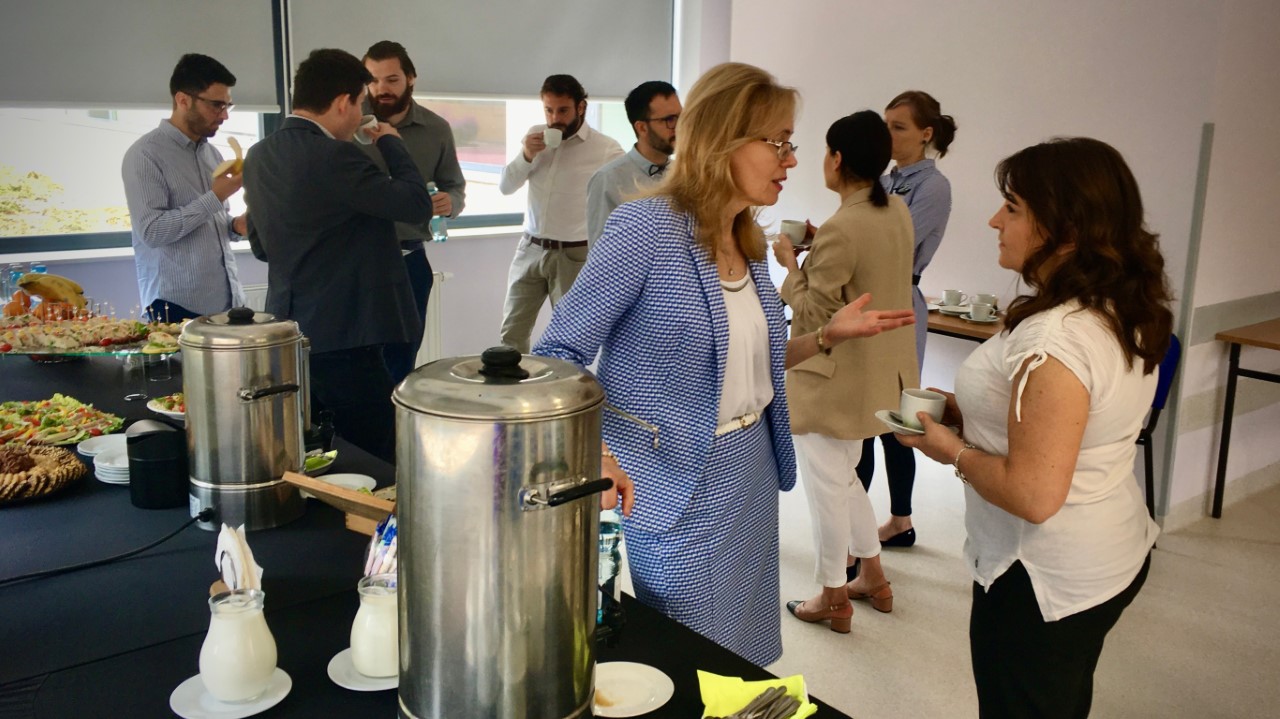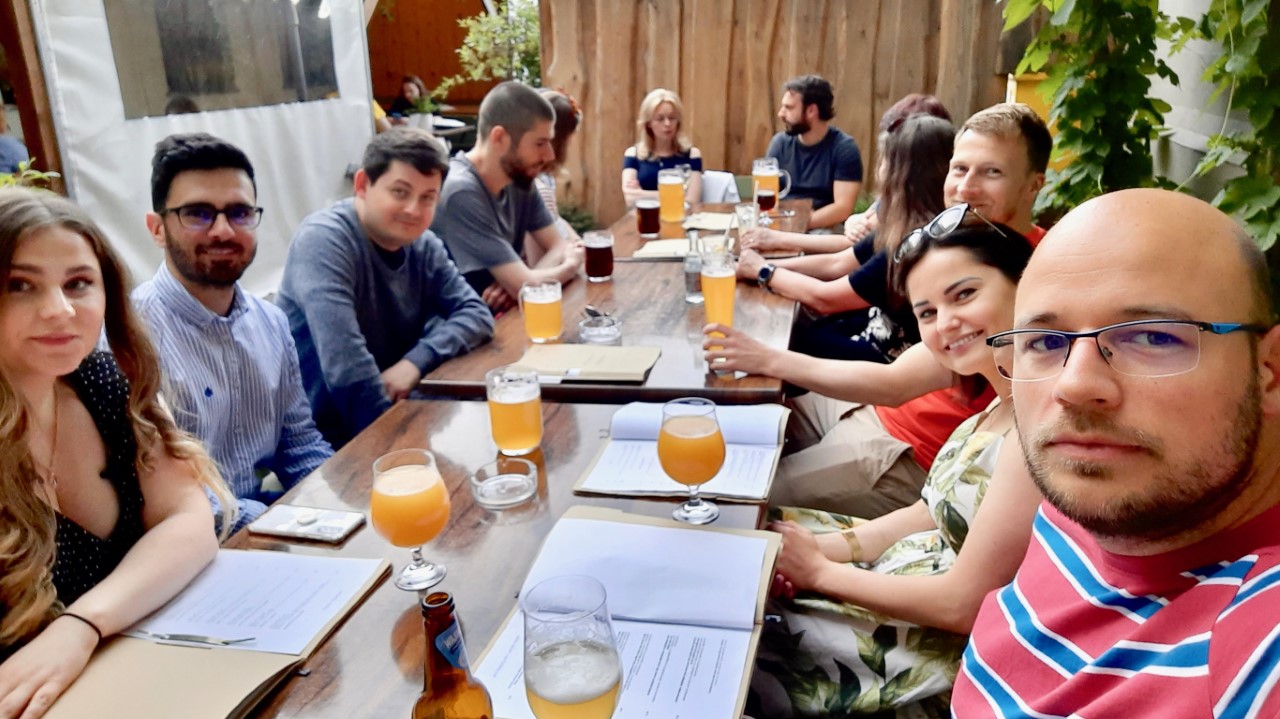 Getting academic experience at ZUT, PL
Dr Wouter Vogel from Croda, NL is getting experience in synthesis of condensation polyesters. For WP1 we are looking into using modified PBS with Croda's biobased building blocks. A dimerized fatty alcohol was used in the soft segment to synthesize a copolyester that can be processed by either film casting or injection film blow molding. As raw material supplier, Croda is very interested to expand the scope of their dimerized fatty building block technology into new applications areas and to learn more about the effect they can bring.
Importantly, Dr Vogel has also been sharing his knowledge on "Healthy and safety in and around the lab" during Department's seminar.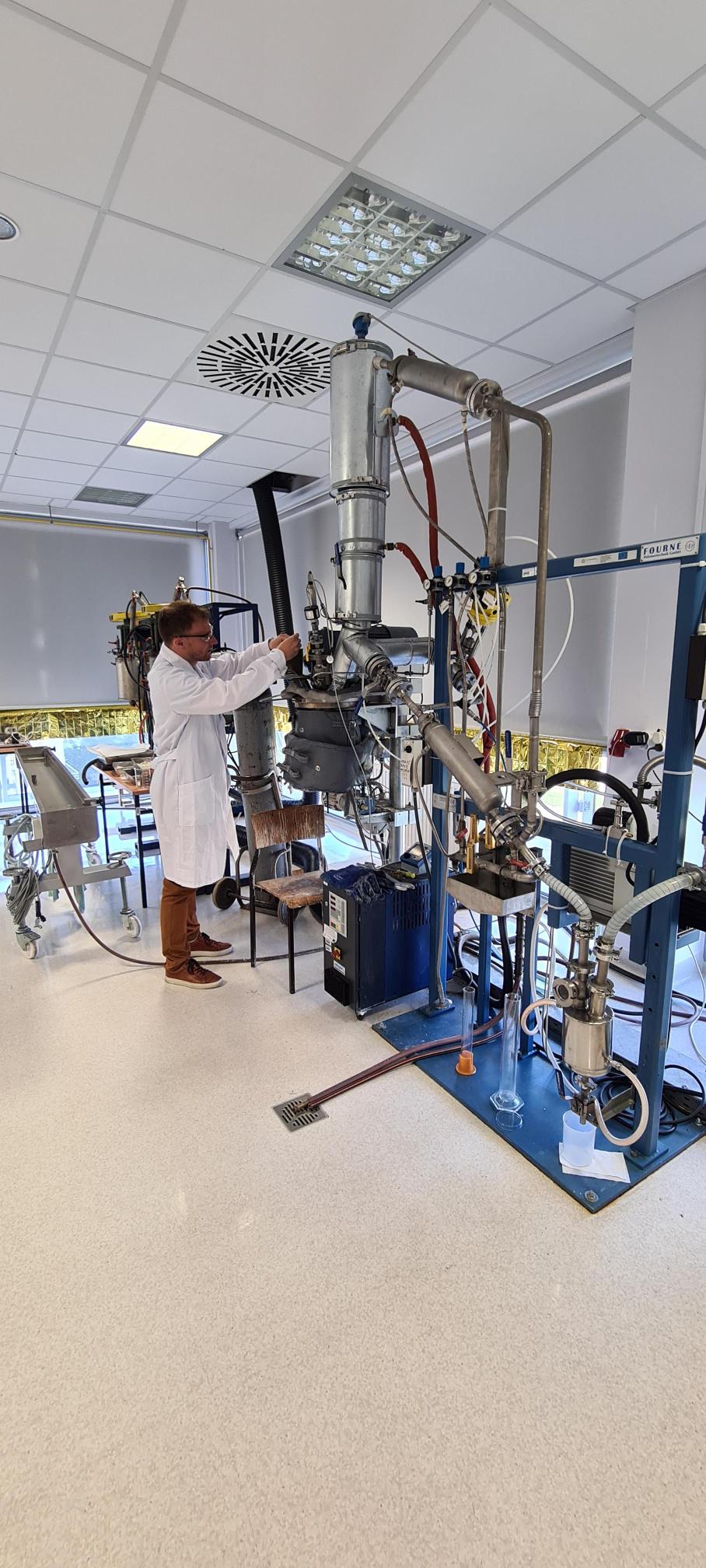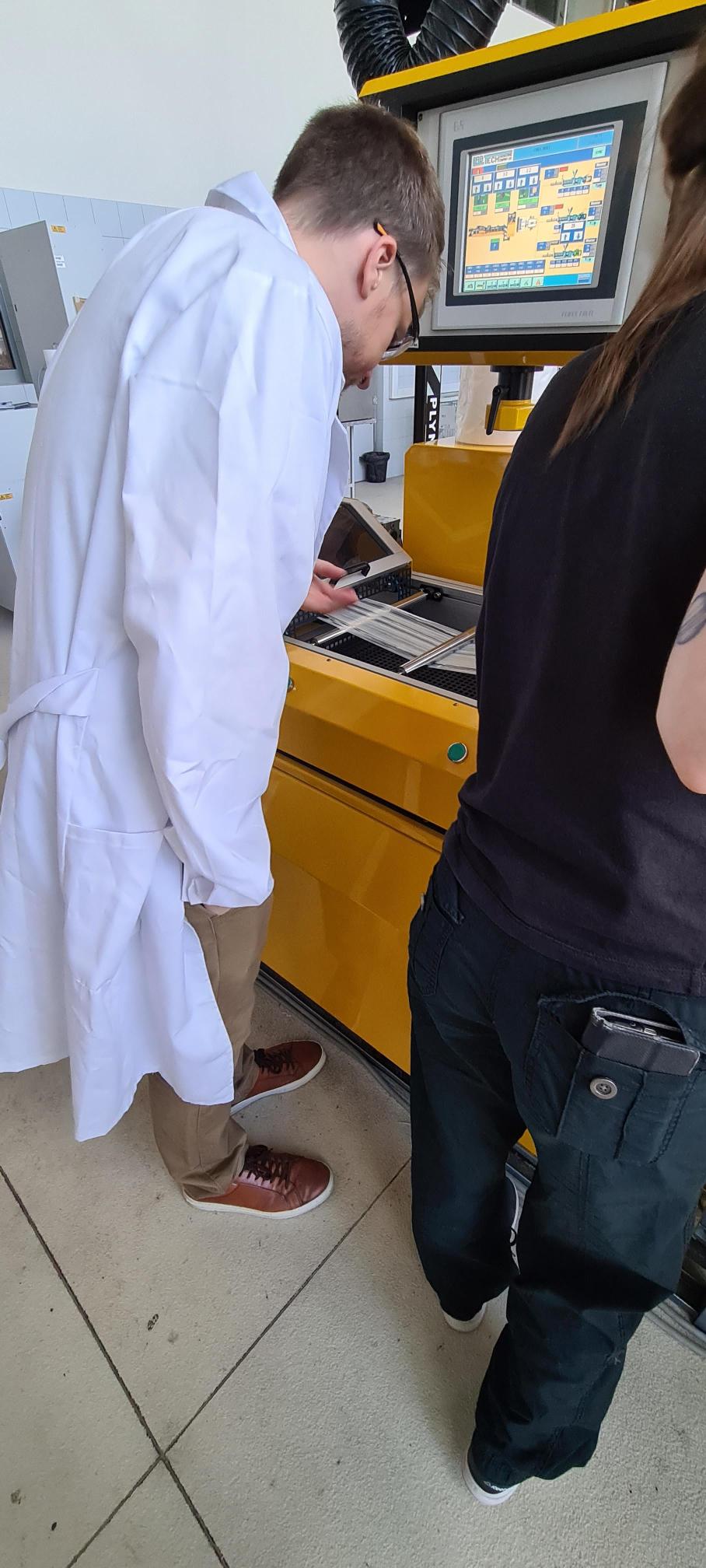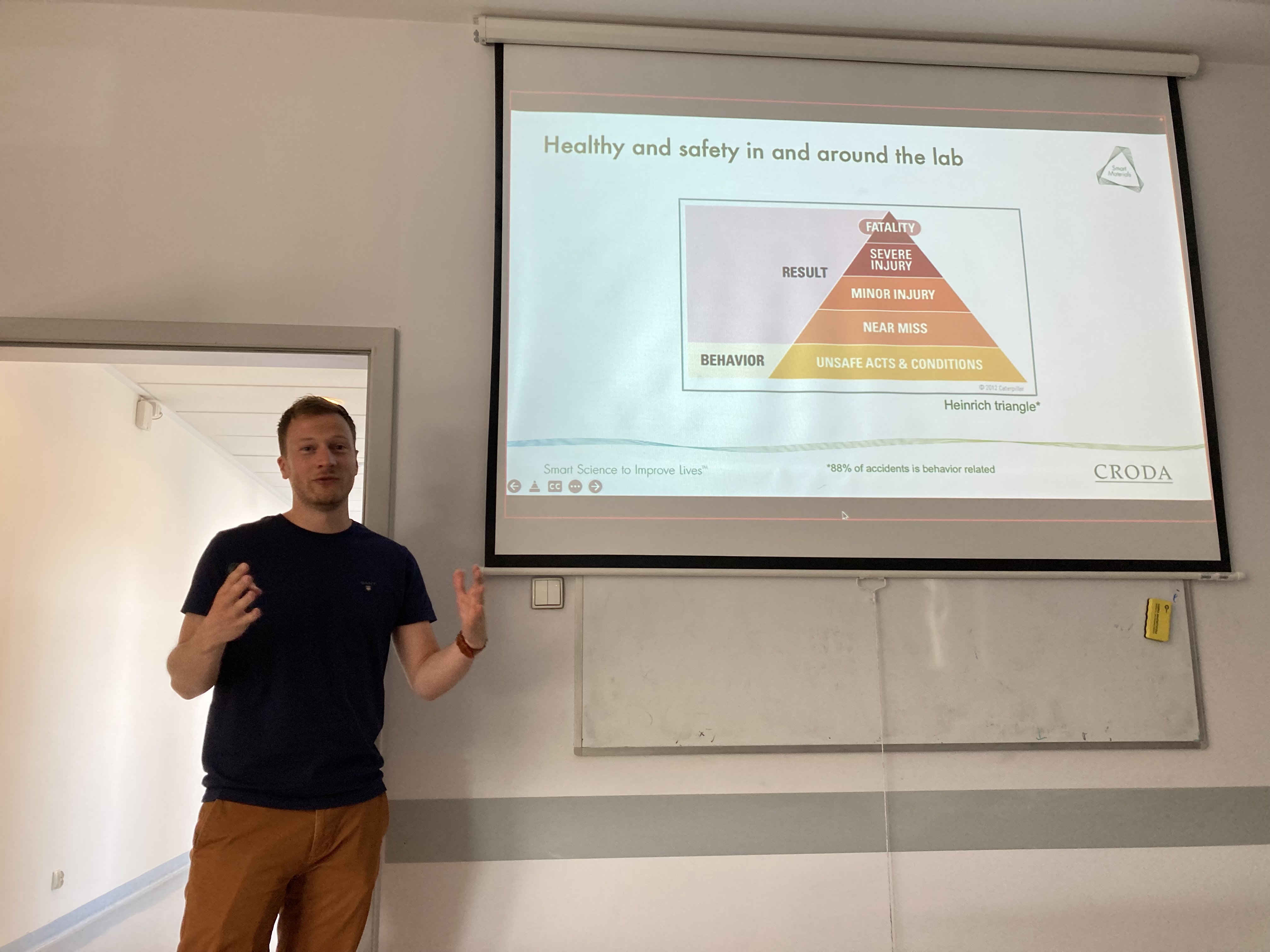 First secondment from The Ohio State University started in Budapest, HU
Judit E. Puskas, Distinguished Professor in the Department of Food, Agricultural and Biomolecular Engineering (FABE) at the Ohio State University (OSU) started her secondment at the Budapest University of Technology and Economics. Prof. Puskas is collaborating in Work Package 4, related to polymer processing, with the team shown in the photos. They are exploring new fiber spinning technologies and 3D printing. OSU is hosting several visitors (secondments) at their laboratories in Wooster, Ohio.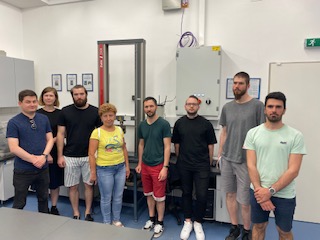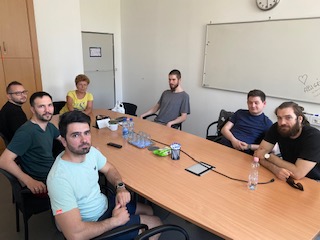 Life Cycle Analysis of green polymers at Ecoinnovazione srl., IT
Starting from March, 2022, prof. Marek Kowalczuk from Center of Polymer and Carbon Materials Polish Academy of Sciences is being seconded for 3 months to Ecoinnovazione - an industrial partner of GREEN-MAP project.
Discussions at
www.ecoinnovazione.eu
were focused on the progress of WP5 LCA activity.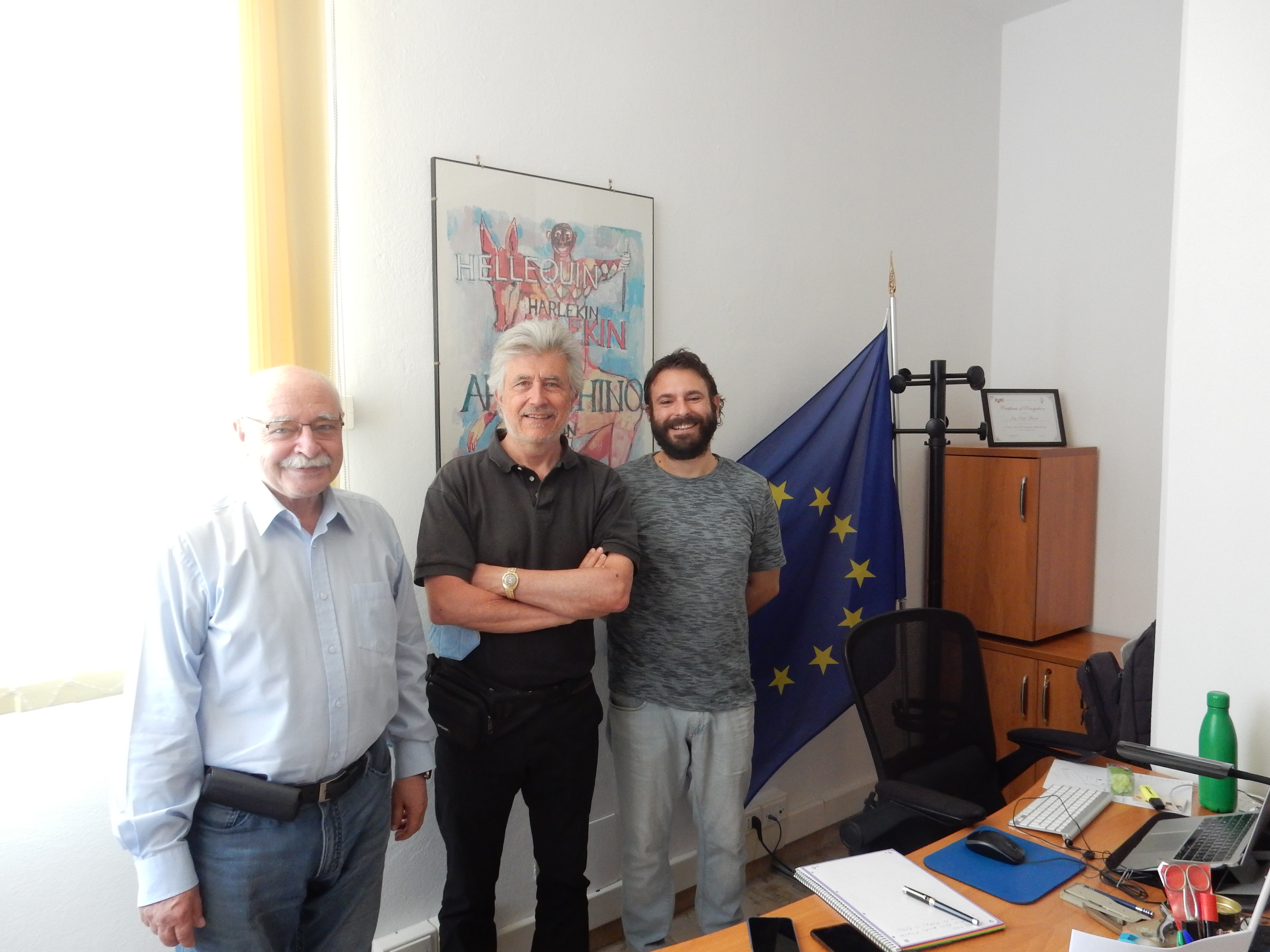 From right to left: Simone Maranghi, Ing. Paolo MASONI (Presidente Ecoinnovazione srl). Prof. Marek Kowalczuk
Sustainable polymers at the sustainable Department of The Ohio State University, OH, USA
Our TC Partner – The Ohio State University (USA), Prof. Judit E. Puskas Lab at the Department of Food, Agricultural and Biological Engineering is strongly supporting the training of students and staff in development of novel green polymeric materials. After having the first secondment of Prof. Kowalczuk implemented in 2020, Prof. El Fray is continuing now (May, 2022) the research activities on polymers characterization within the Work Package 2 using advanced high resolution multidetector Size Exclusion Chromatography (SEC).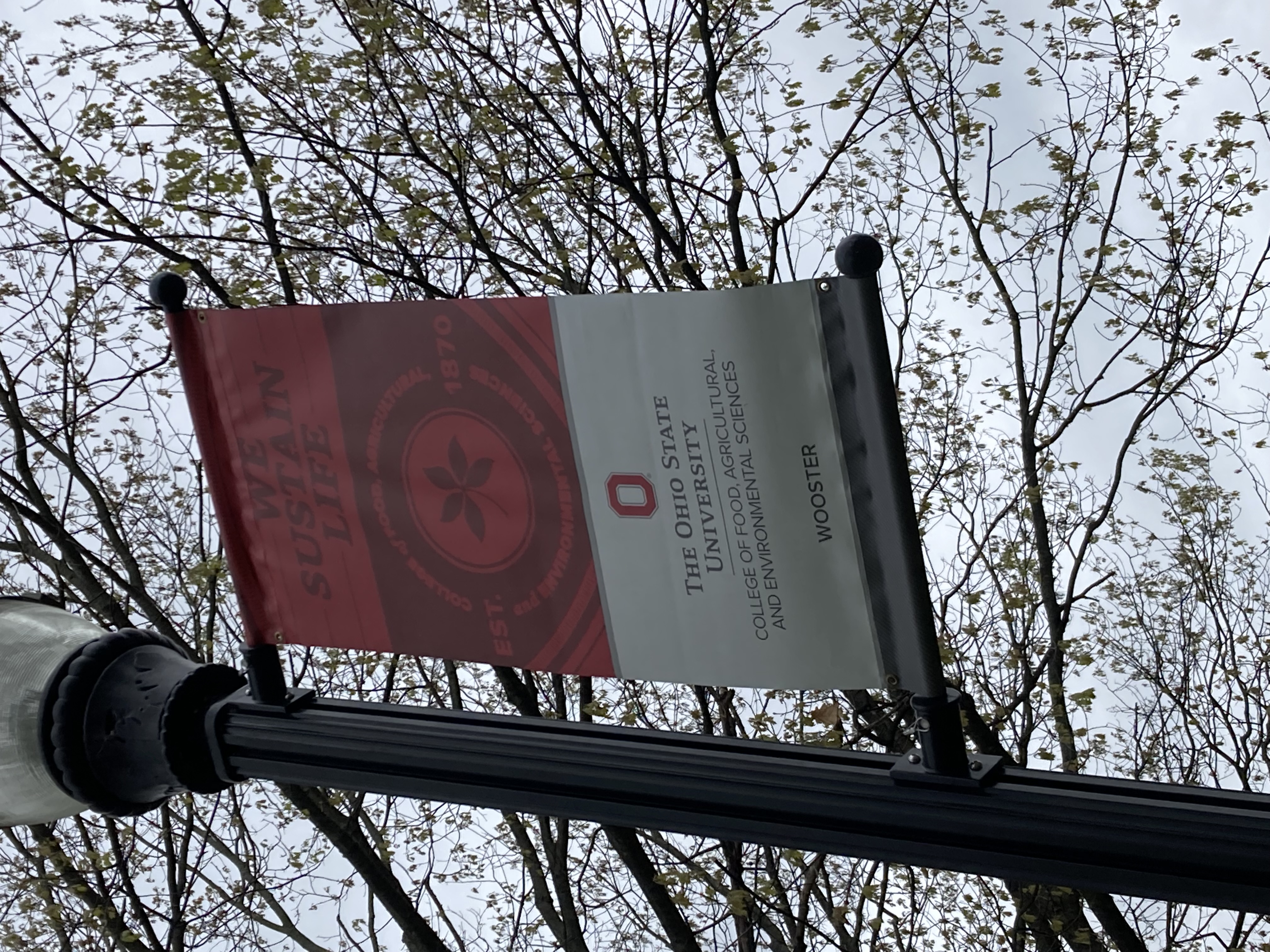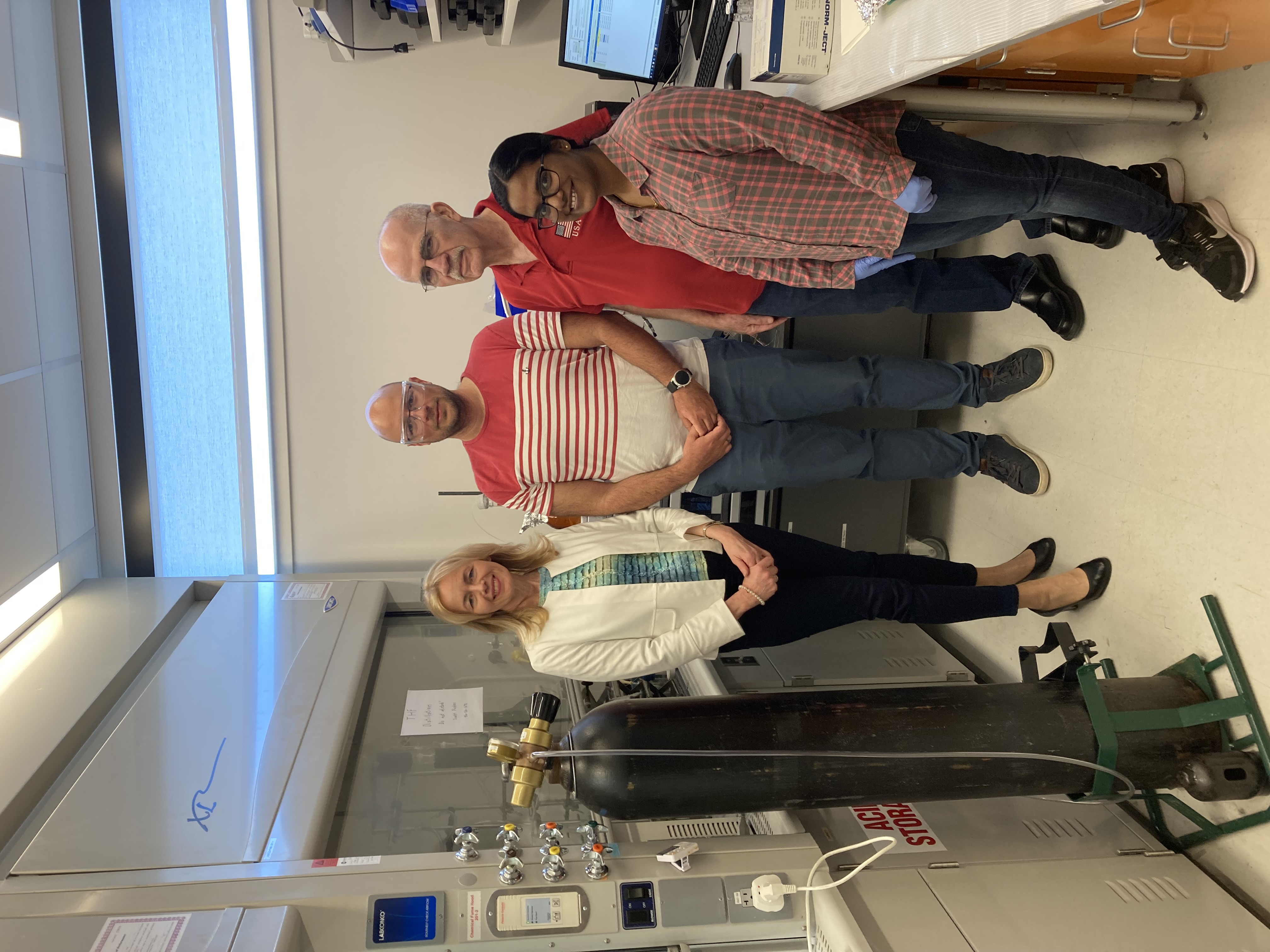 From left to right: Prof. Miroslawa El Fray, Dr. Kristof Molnar, Dr. Gabor Kaszas, Dr. Aswathy Sasidhraran Pillai
Getting industrial experience at CompriseTec in Hamburg, DE
Dr Peter Sobolewski, an Assistant Professor at ZUT, has started his secondment at CompriseTec in Hamburg, Germany.
He will spent time at the Technical Center, learning about polymer processing. CompriseTec specializes in advanced and custom processing and polymeric materials development. CompriseTec Offices are located in the very heart of Hamburg—with incredible views of the city.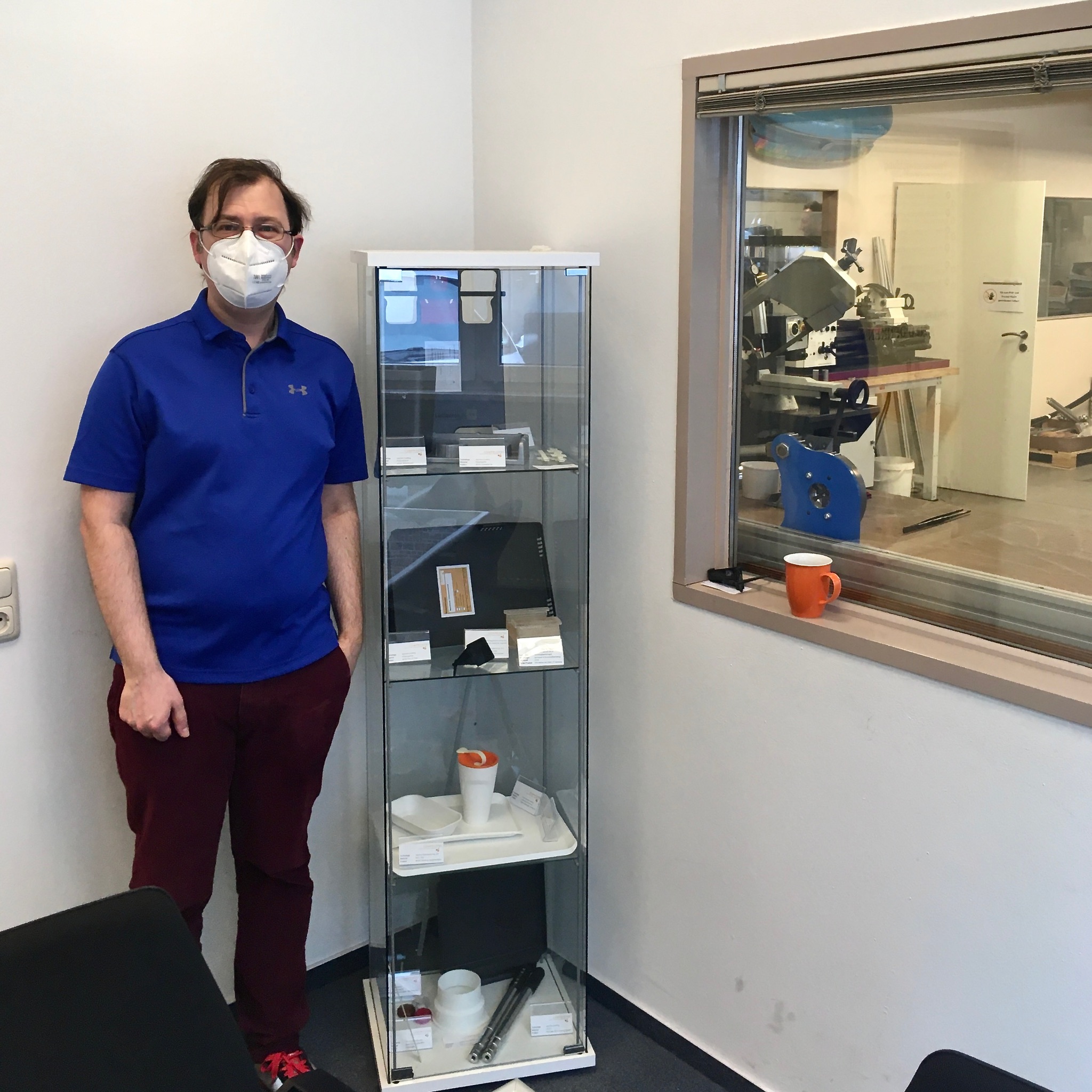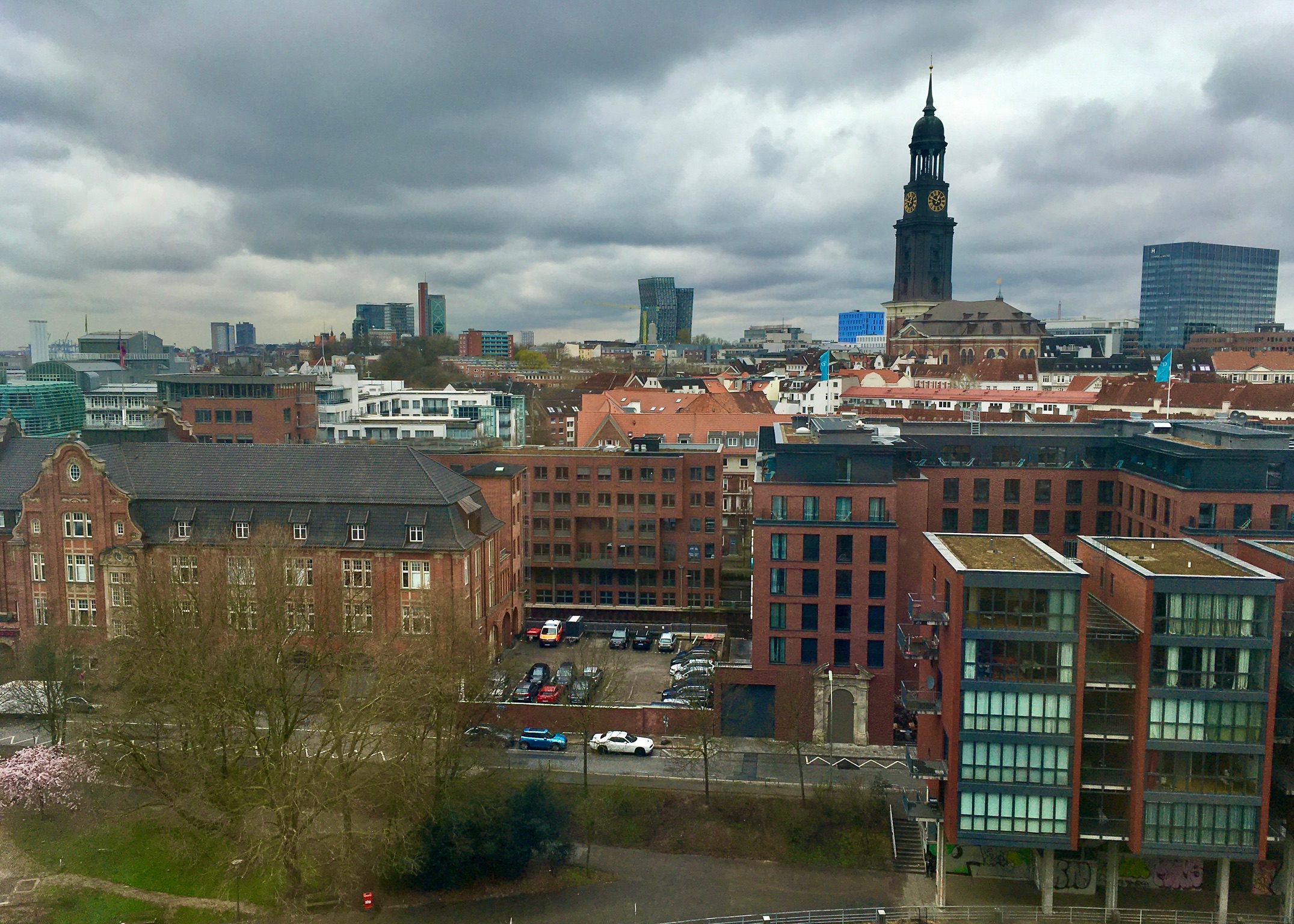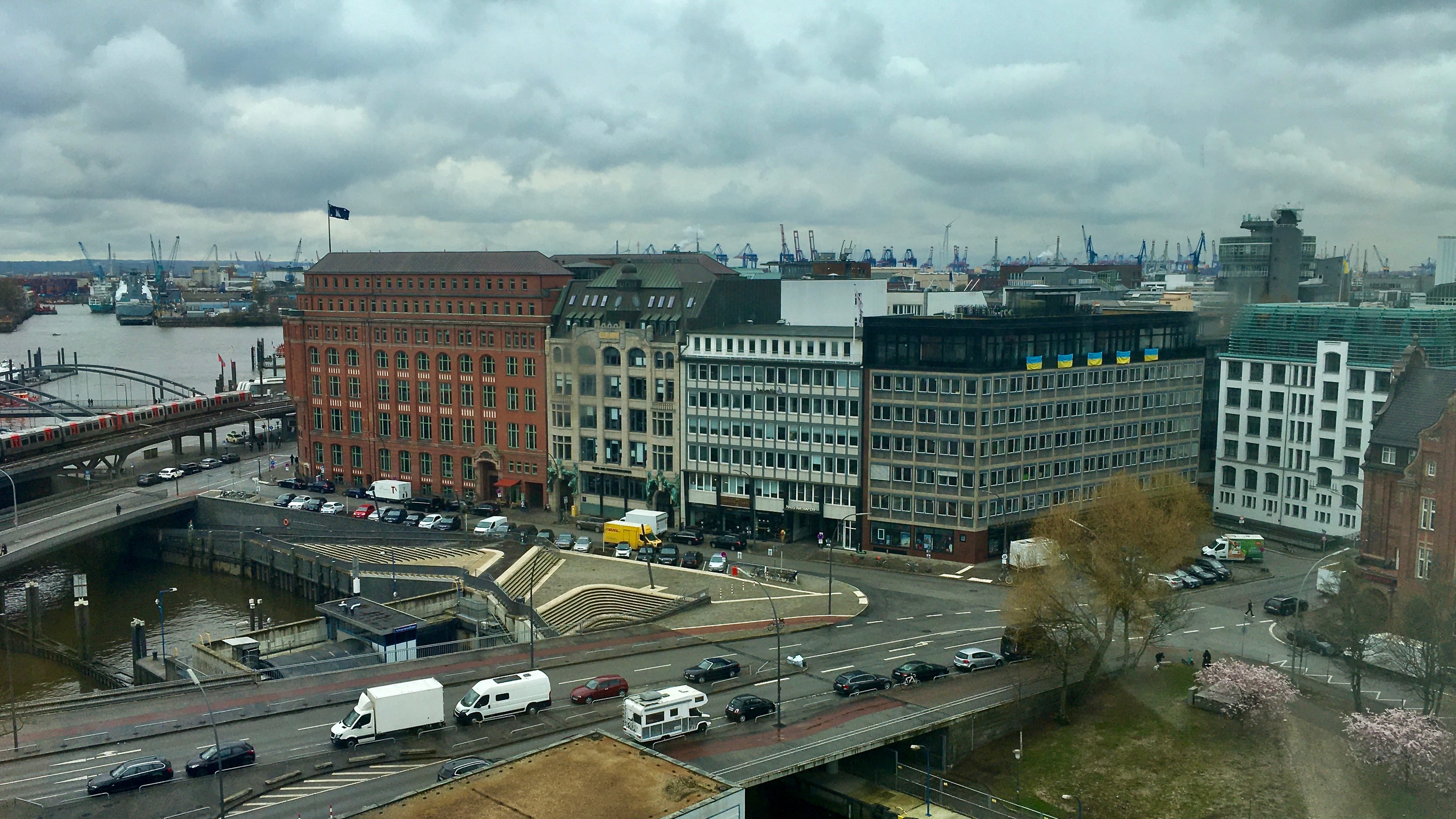 Getting industrial experience at Croda, NL
PhD students, Martyna Sokolowska (ESR4) and Nina Kantor-Malujdy (ESR6) (ZUT
🇵🇱
) are gaining experience during their secondments at Croda Smart Materials, Gouda, NL. Working in a lab with dr. Wouter Vogel, Research Team Leader, students have a unique opportunity to acquire new knowledge on the synthesis of "green" polyesters with the use of Croda's monomers. The Project Coordinator, Prof. El Fray (ZUT
🇵🇱
) checked in on the PhD students during her secondment at Croda site, where she worked closely with dr. Angela Smits who is a Technology Development Manager. Several meetings were organized to discuss future plans on new polymer formulations and experiments to be performed during PhD student's internships at Croda. The team also went out in Gouda: human connections are key to successful collaboration!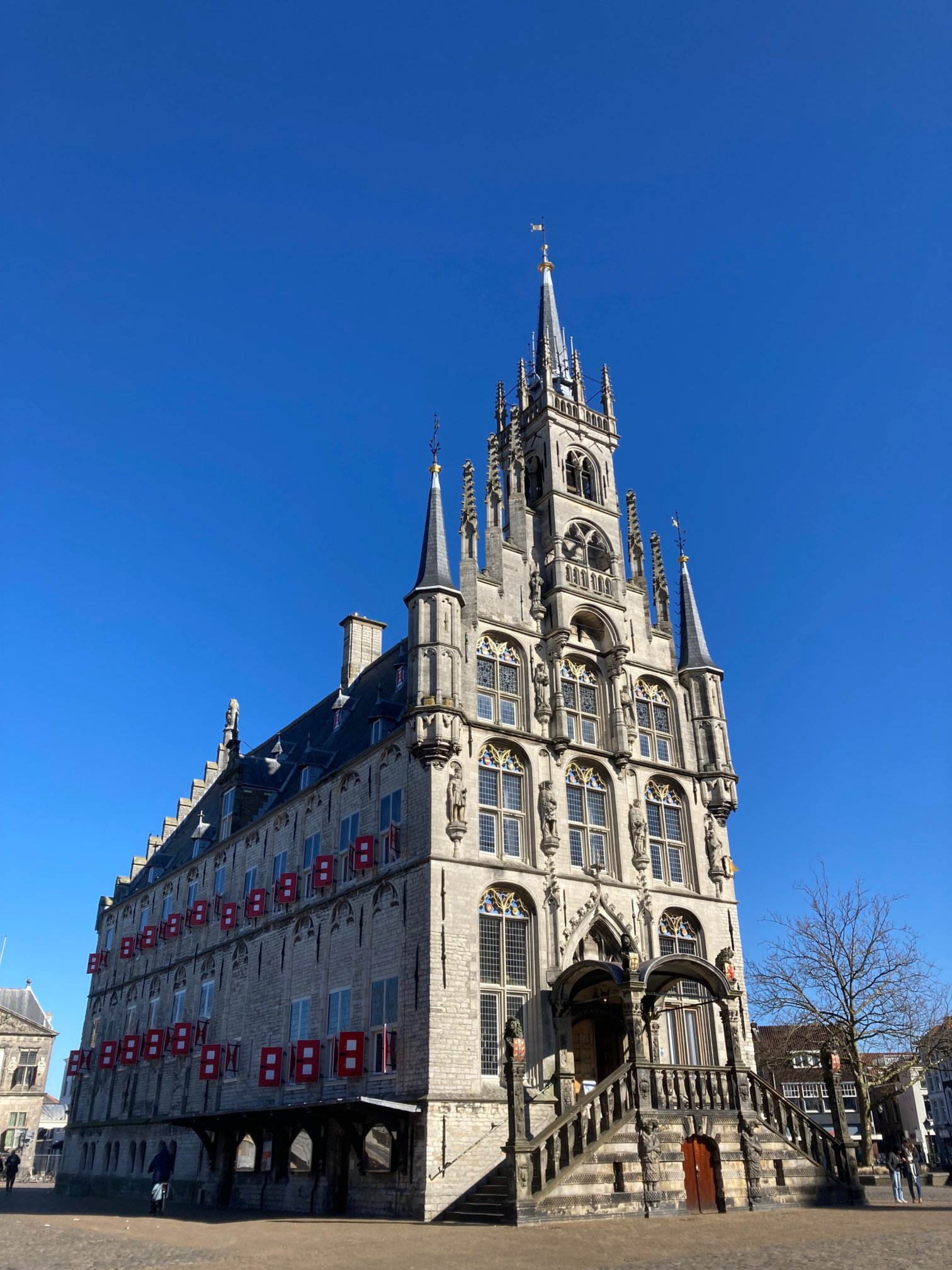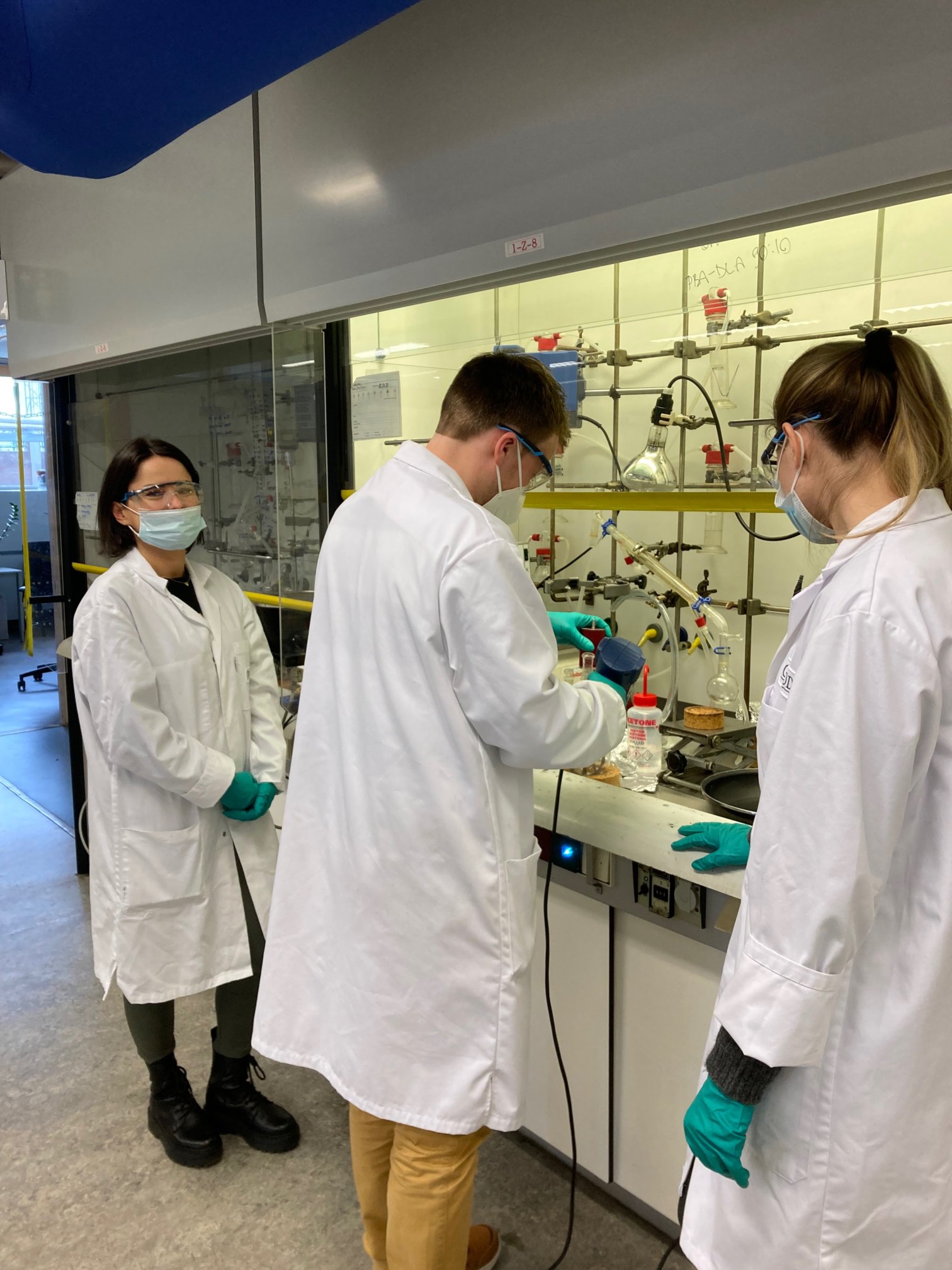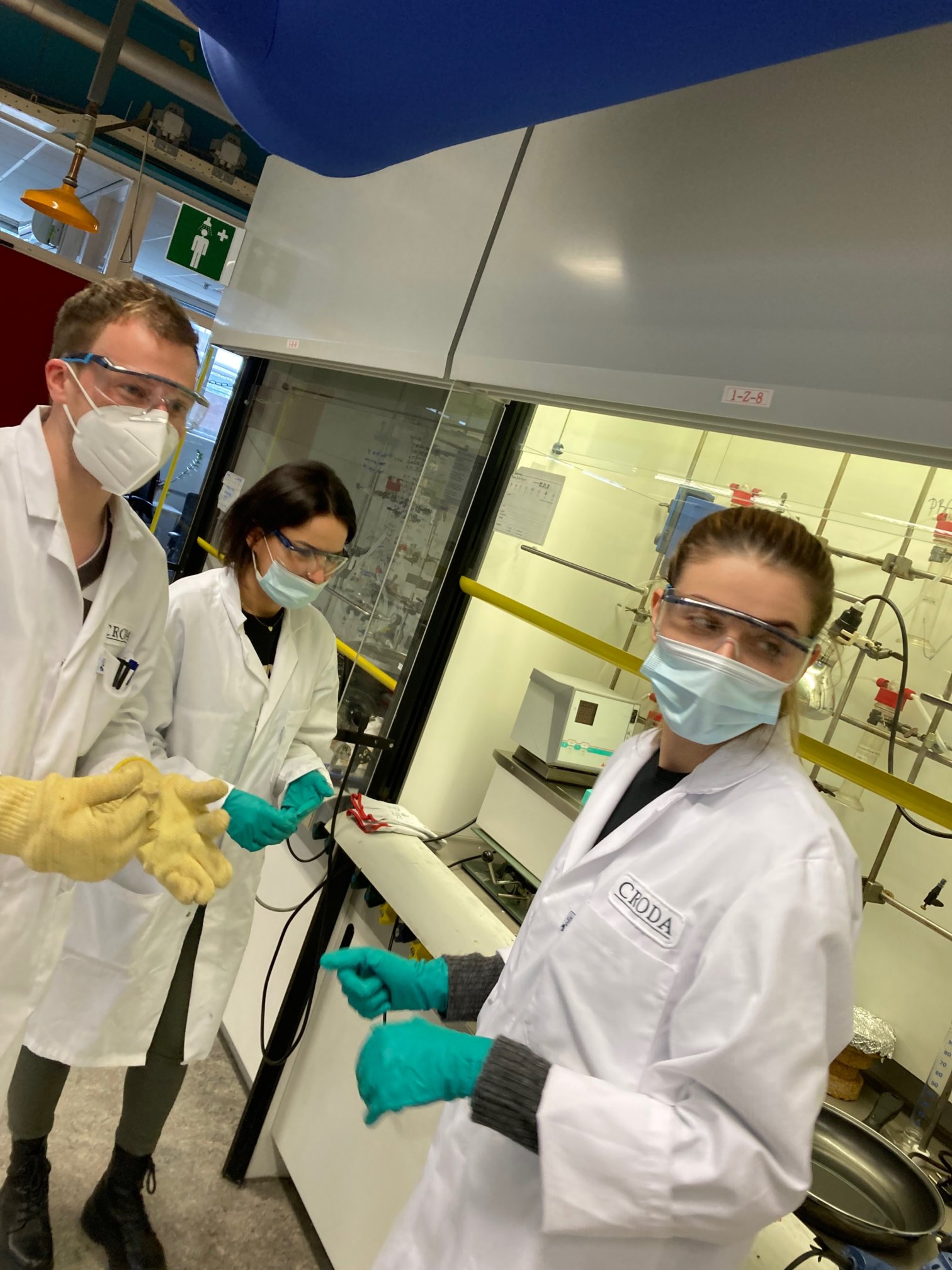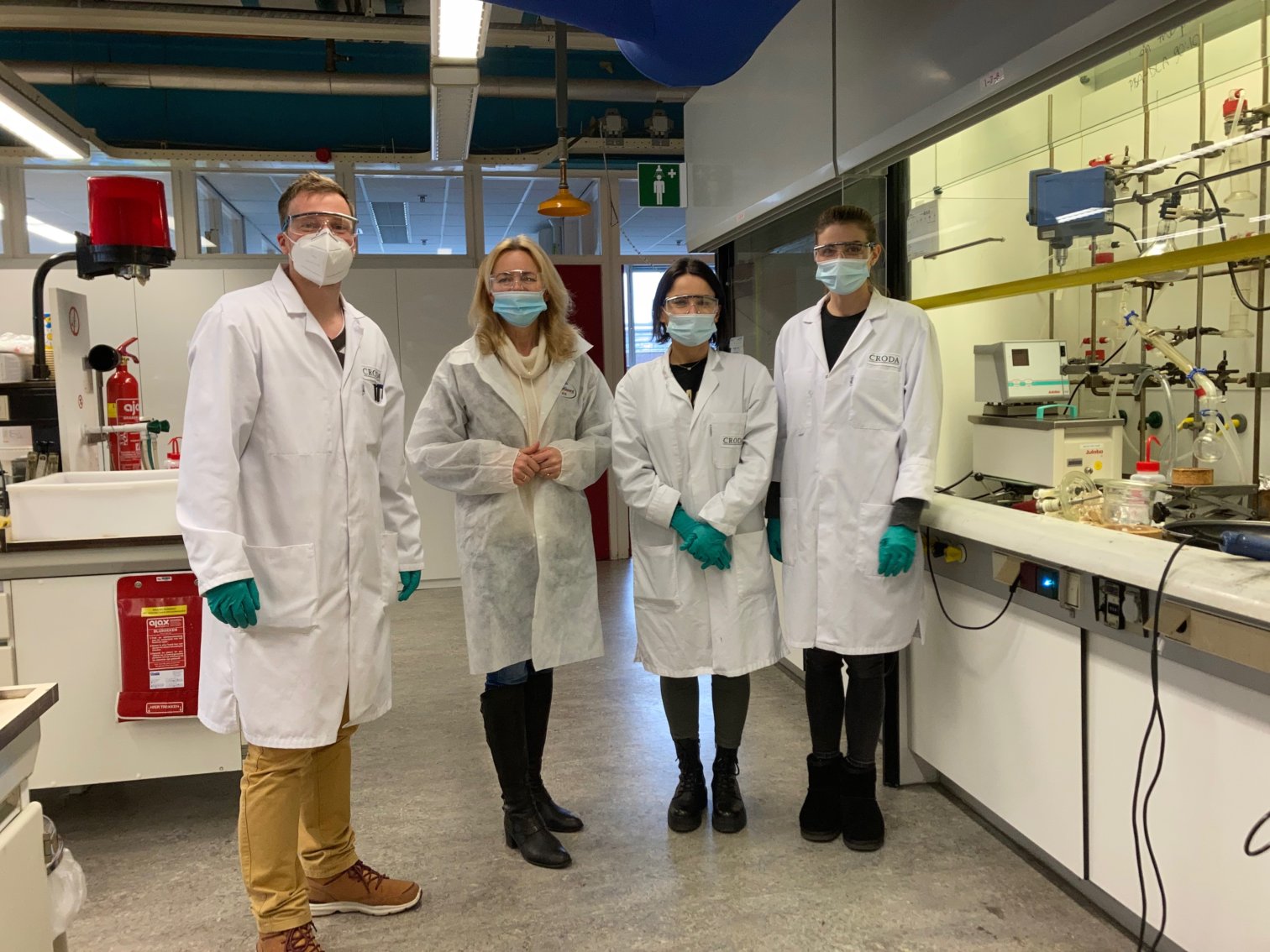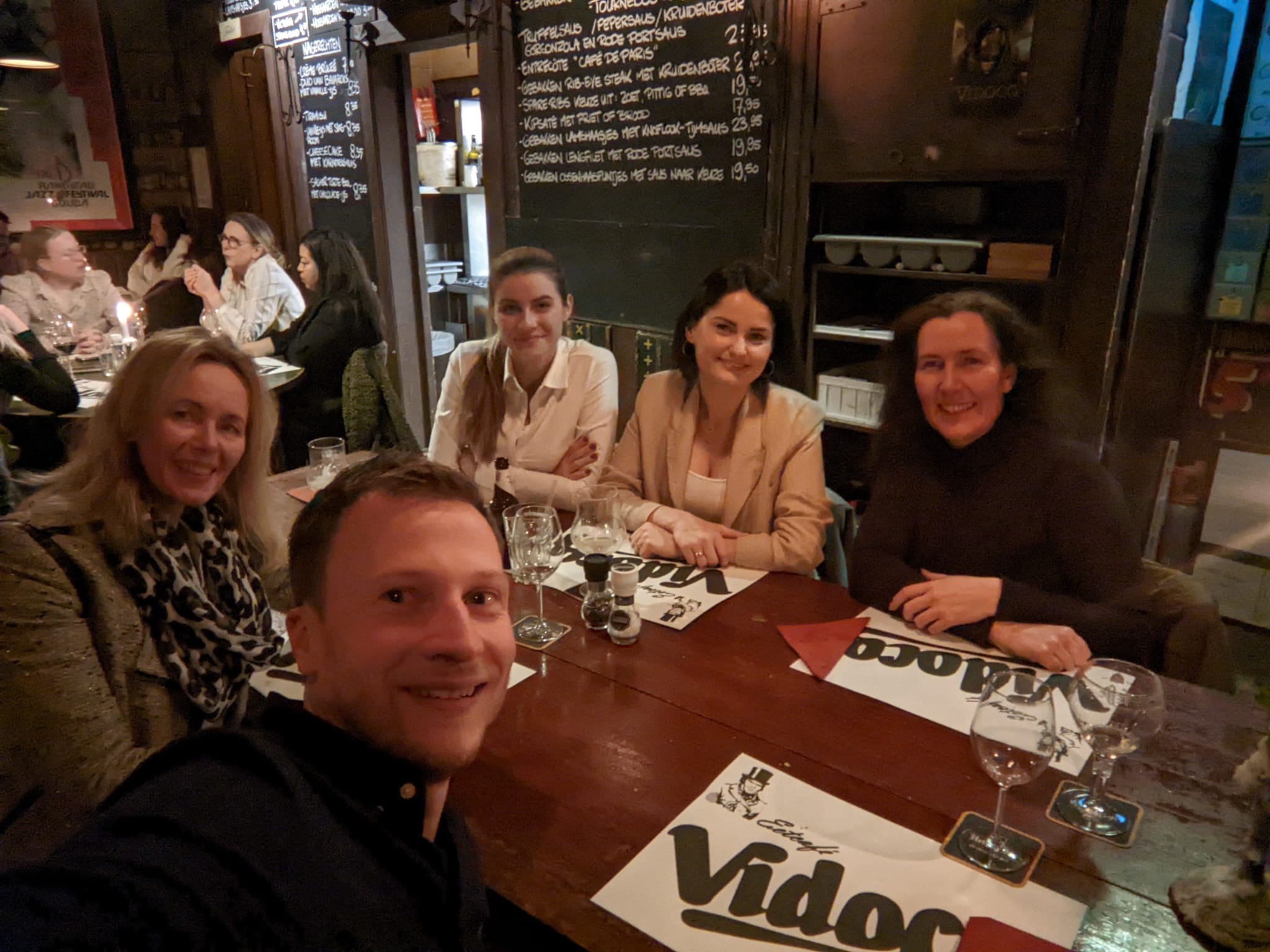 Our project has restarted and secondments have resumed!
The first secondment of our GREEN-MAP project after the suspension due to

COVD-19 is the visit of Prof. Maria Letizia Focarete (Department of Chemistry, UNIBO) to KB Folie in Warsaw (January 2022). The

company has an established experience in flexible packaging lamination and printing, offering modern solutions and innovations that improve the functionality of packaging and consider sustainability issues

.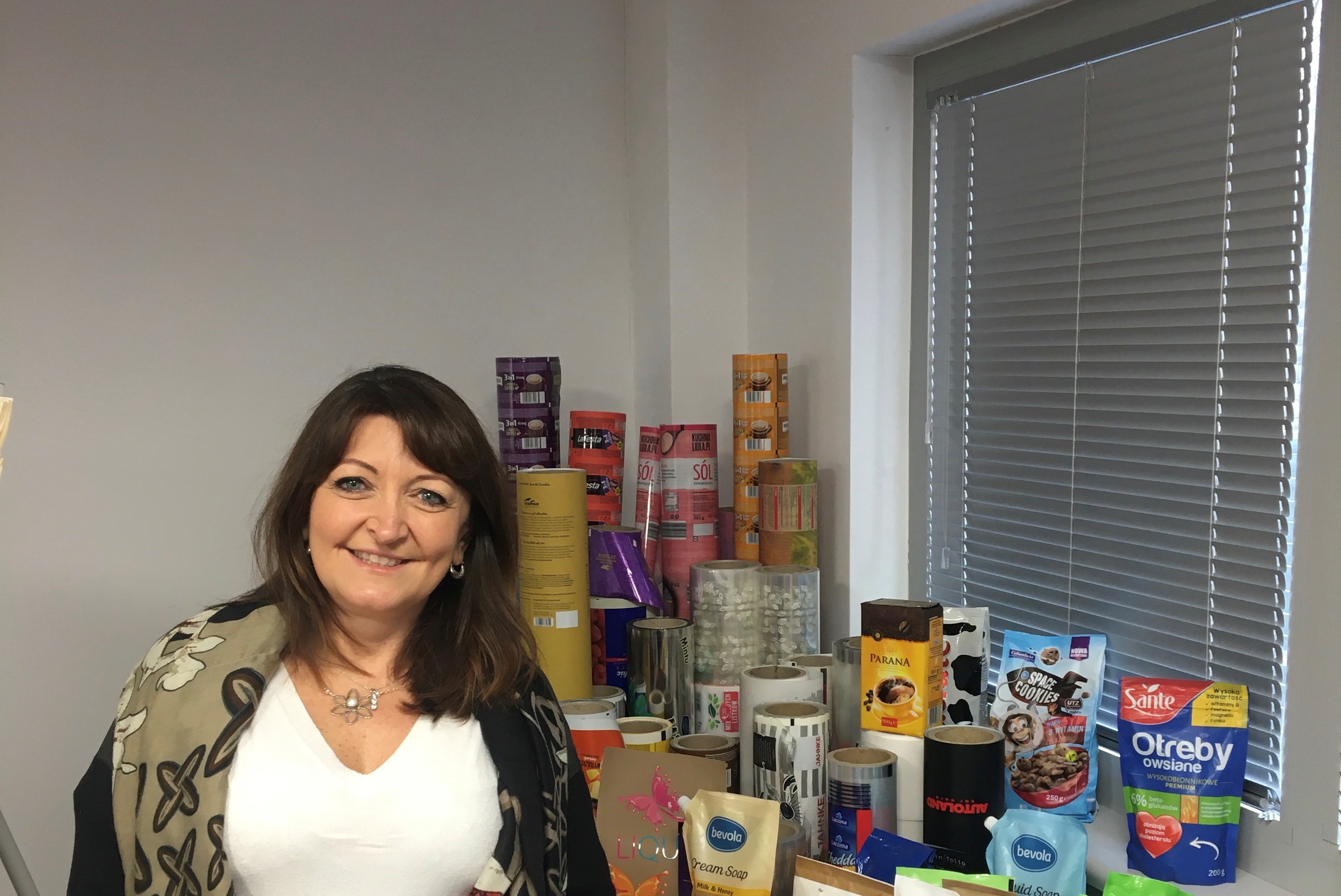 Prof. Focarete had meetings with the colleagues of KBF involved in the Production, Technology, Innovation, and Research and Development Departments, discussing in particular the topics of sustainable packaging technologies and green plastics. She was impressed by the company activities and agenda, consisting of excellent innovation projects. It was also a pleasure to discover that creativity and art permeate everything in the company.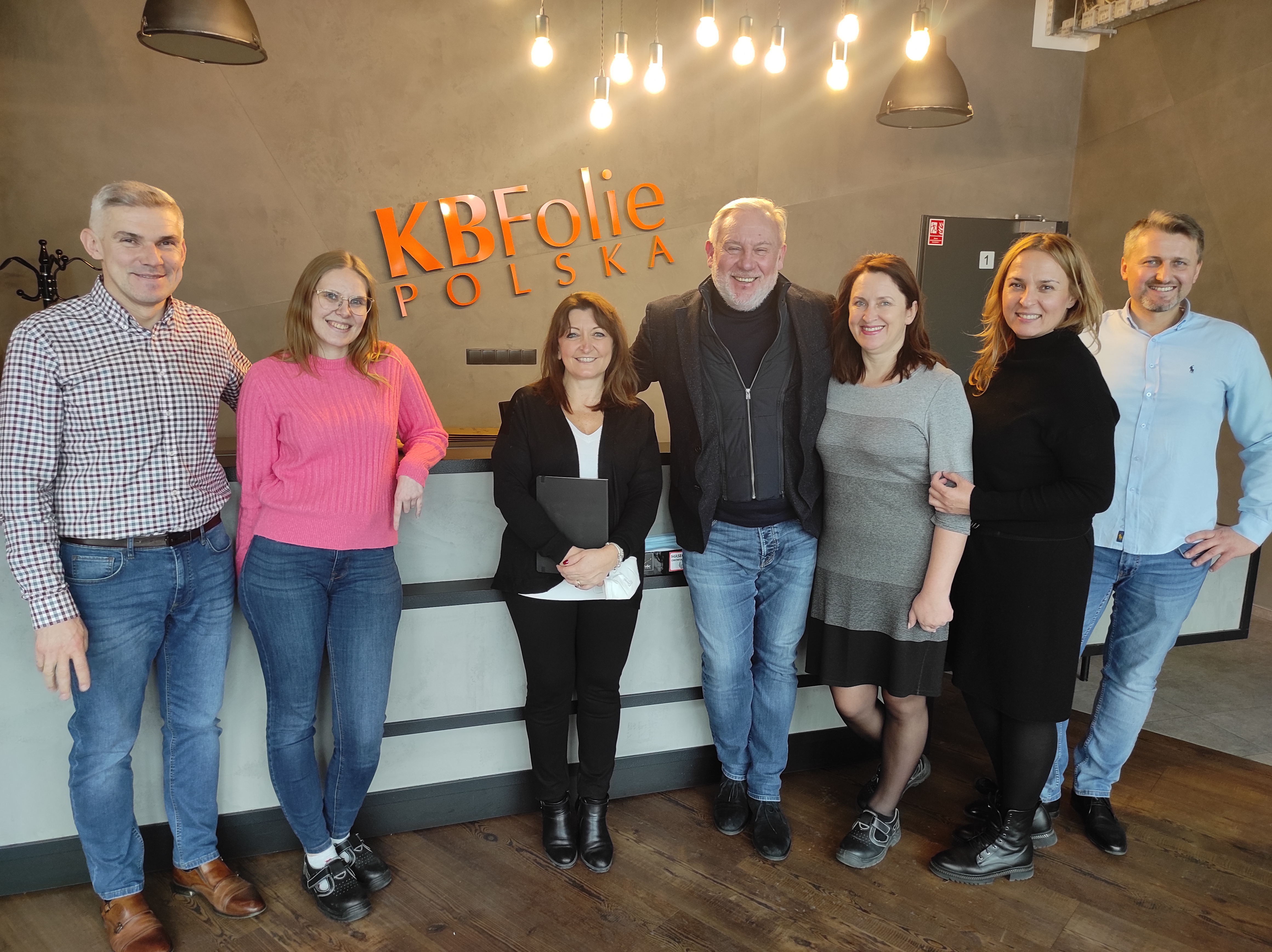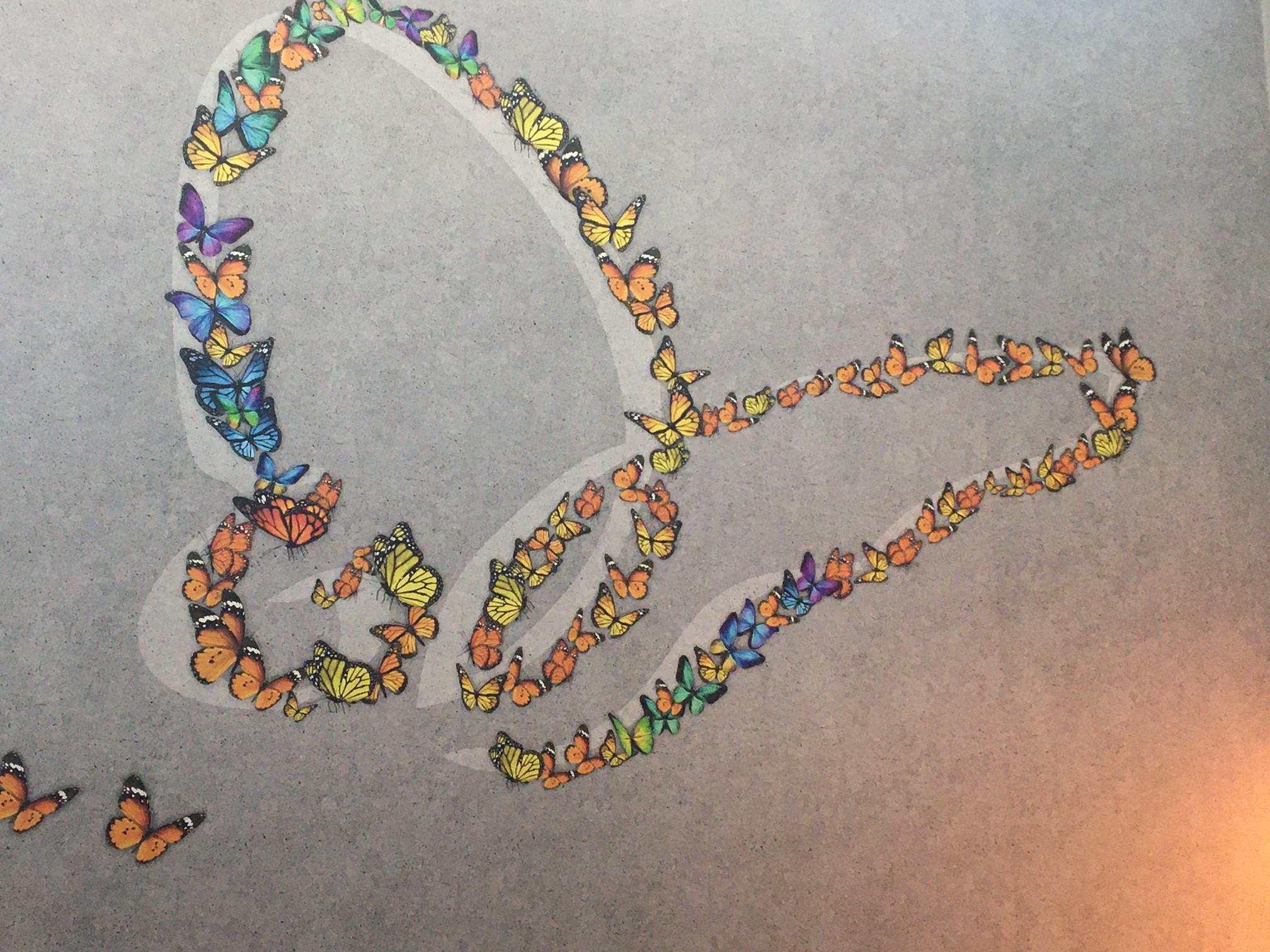 Some of our secondments are continuing, some of them are suspended
Unfortunately, #COVD-19 has had an impact on GREEN-MAP secondment plans. The health and safety of our personnel and the global community is paramount, thus with some travel suspended, so are our secondments, and finally the project. The exception is that of PhD student, MSc Mozyc (ZUT) and Prof. Kowalczuk (CPCM, PAN), who already started their secondments to Croda and to our American partner, FABE OSU in March 2020. Despite restrictions in lab activity, our Consortium is still active, focusing on literature, data analysis, and remote/virtual collaboration.
Further, our Consortium partners had presentations as part of American Chemical Society #SciMeetings virtual ACS Philadelphia (Spring 2020):
Prof. Puskas (FABE OSU): "Synthesis and characterization of crosslinked electrospun fiber mats from allyl-functionalized polysuccinimide"
https://www.morressier.com/article/synthesis-characterization-crosslinked-electrospun-fiber-mats-allylfunctionalized-polysuccinimide/5e7374dacde2b641284ac92c?
Prof. Kowalczuk (CPCM, PAN): "Forensic engineering of advanced polymeric biomaterials"
https://www.morressier.com/article/forensic-engineering-advanced-polymeric-biomaterials/5e73d6ce139645f83c229ab8?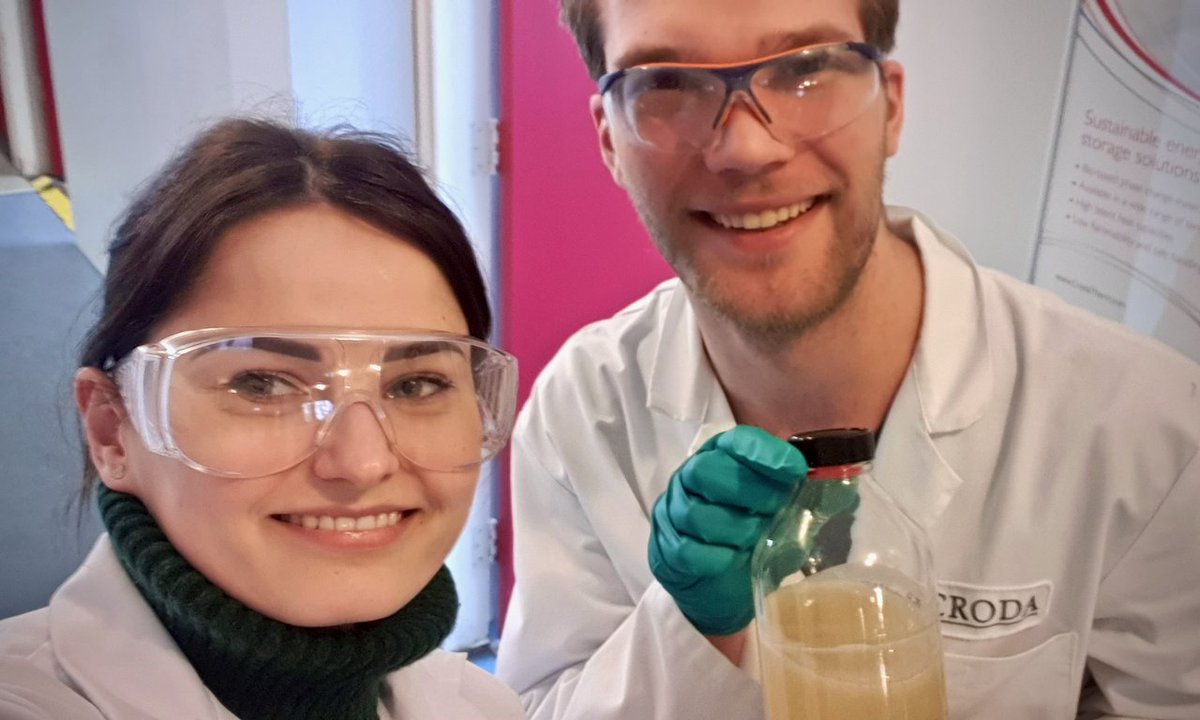 Martyna Mozyc at Croda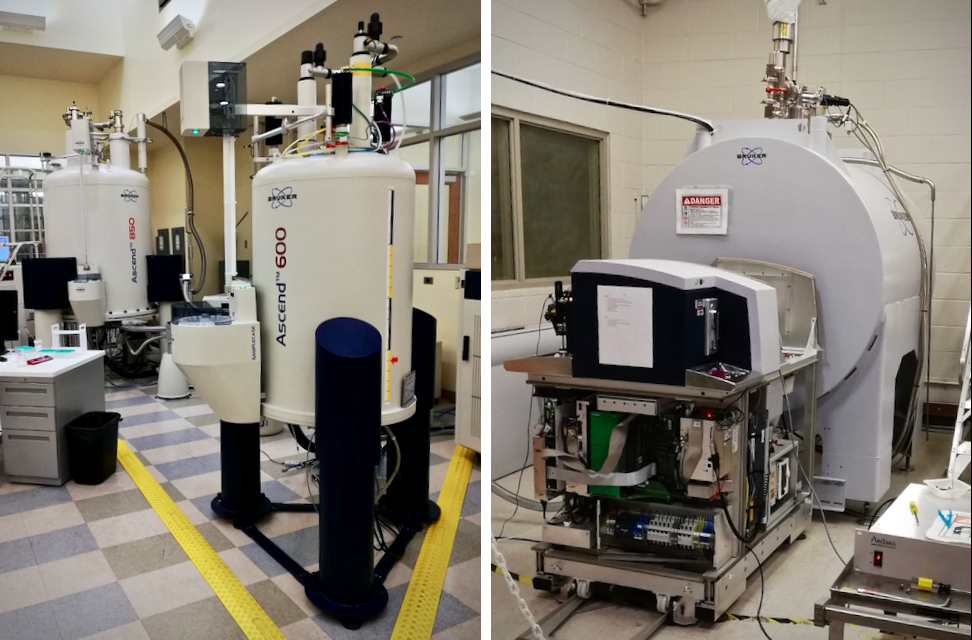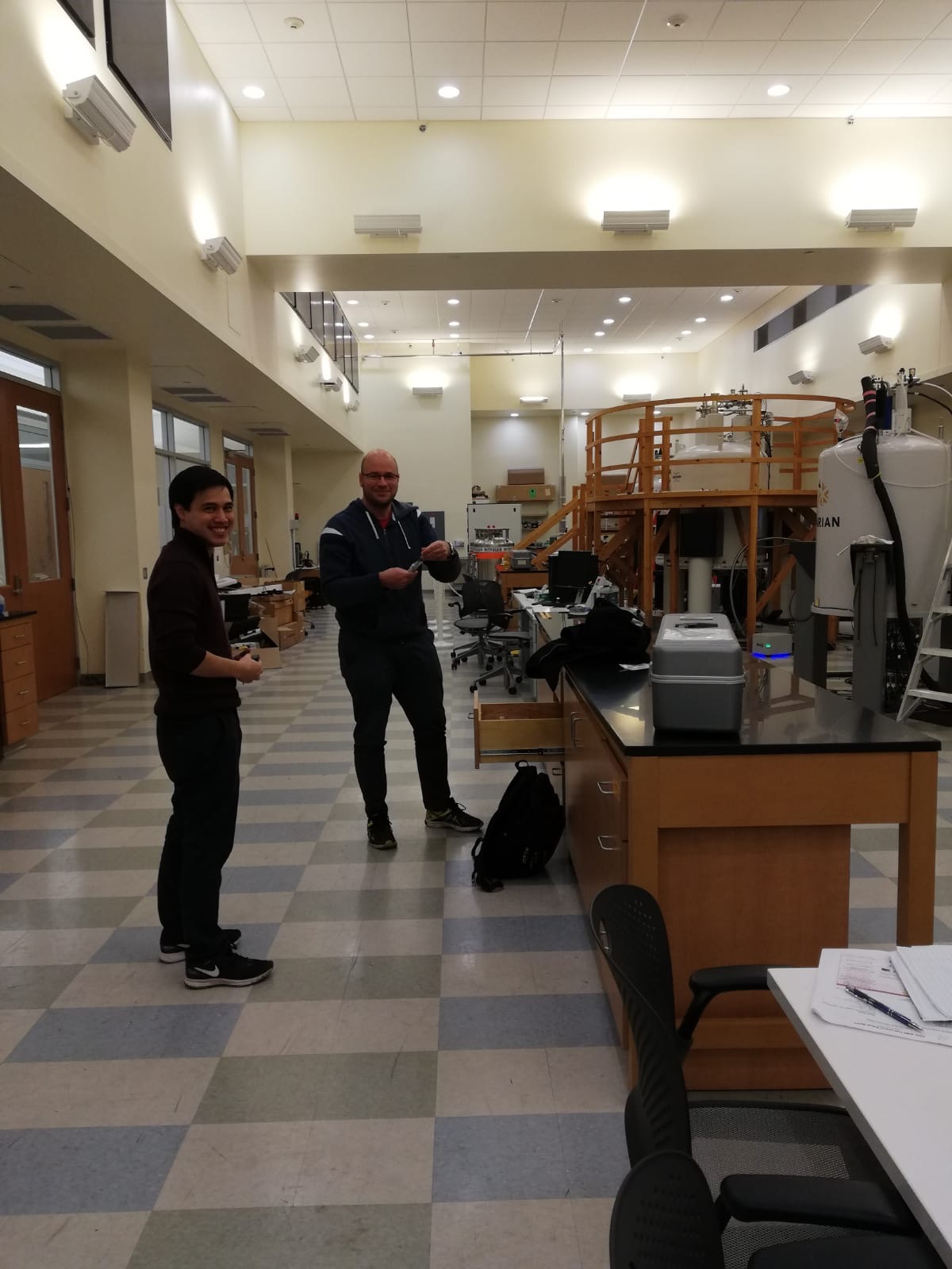 NMR and mass spectrometry facility used by Prof. Kowalczuk in OSU
First secondment has started!
This second week of February, 2020 marked the start of the first GREEN-MAP secondment—the first of over 200 PMs! Our project coordinator, Prof. Mirosława El Fray (Dept. of Polymer and Biomaterials Science, ZUT) leads the way. She is in Gouda, Netherlands, scouting green, biobased monomers and discussing potential polyester synthesis options and capabilities with Dr. Angela Smits and her team at Croda Smart Materials.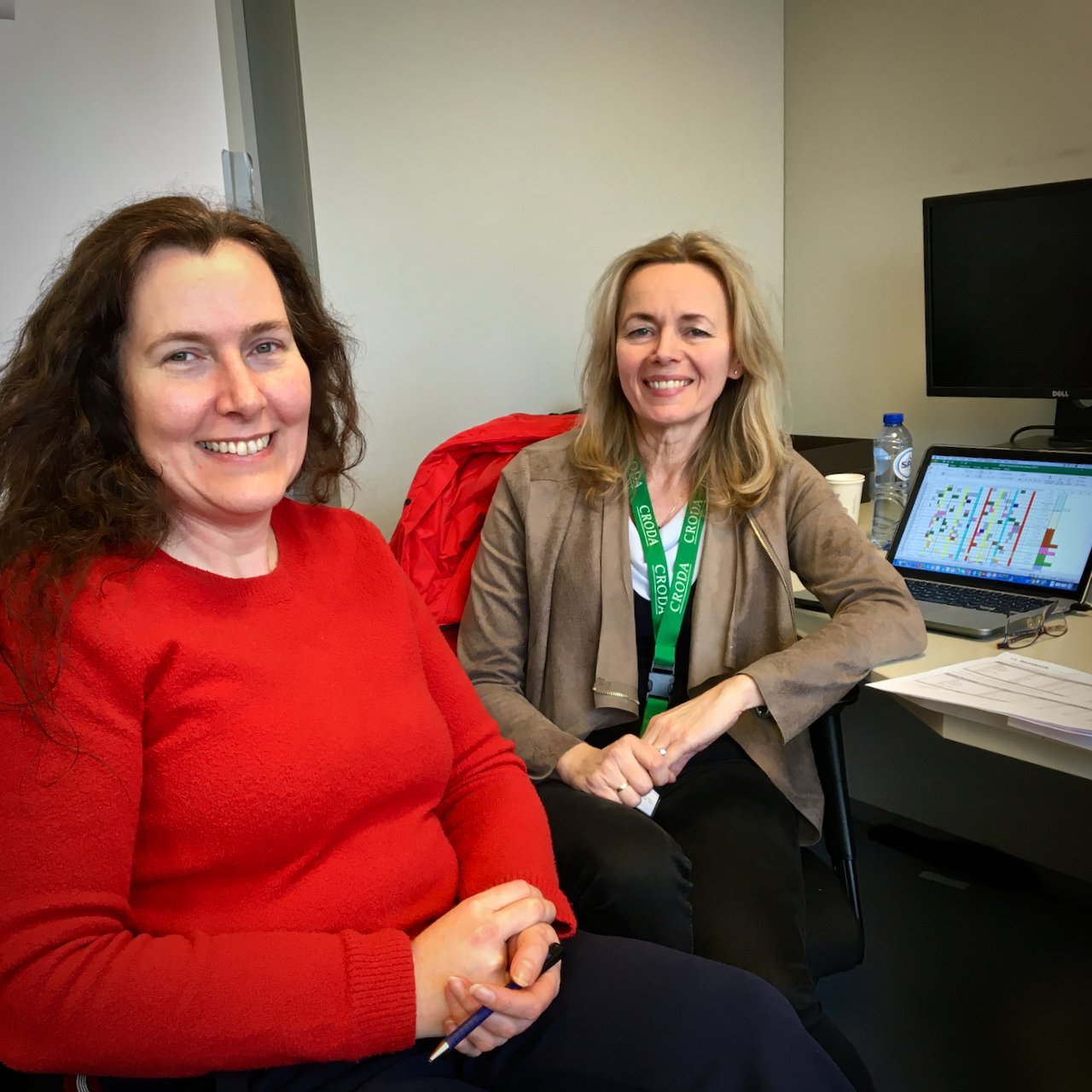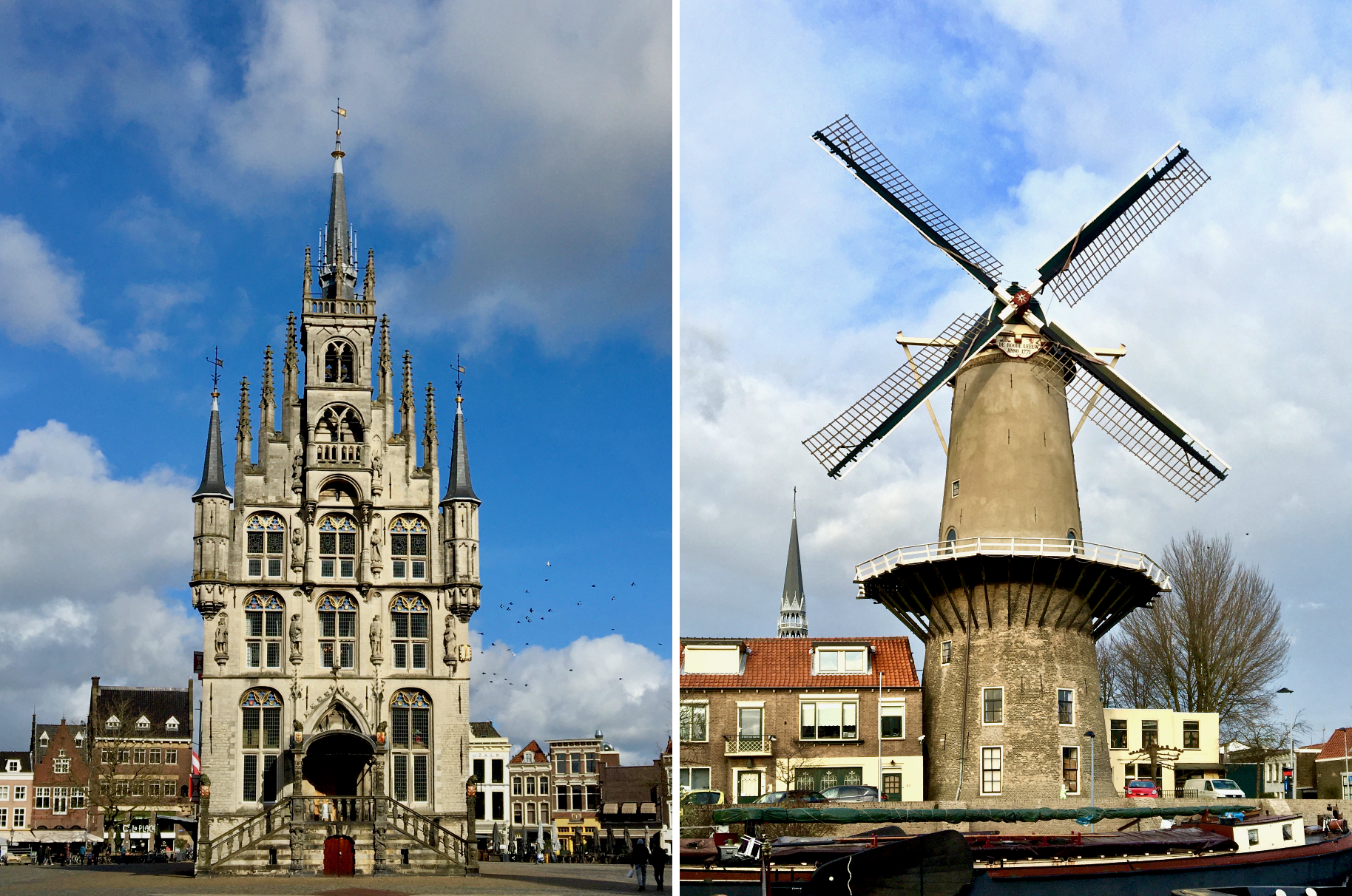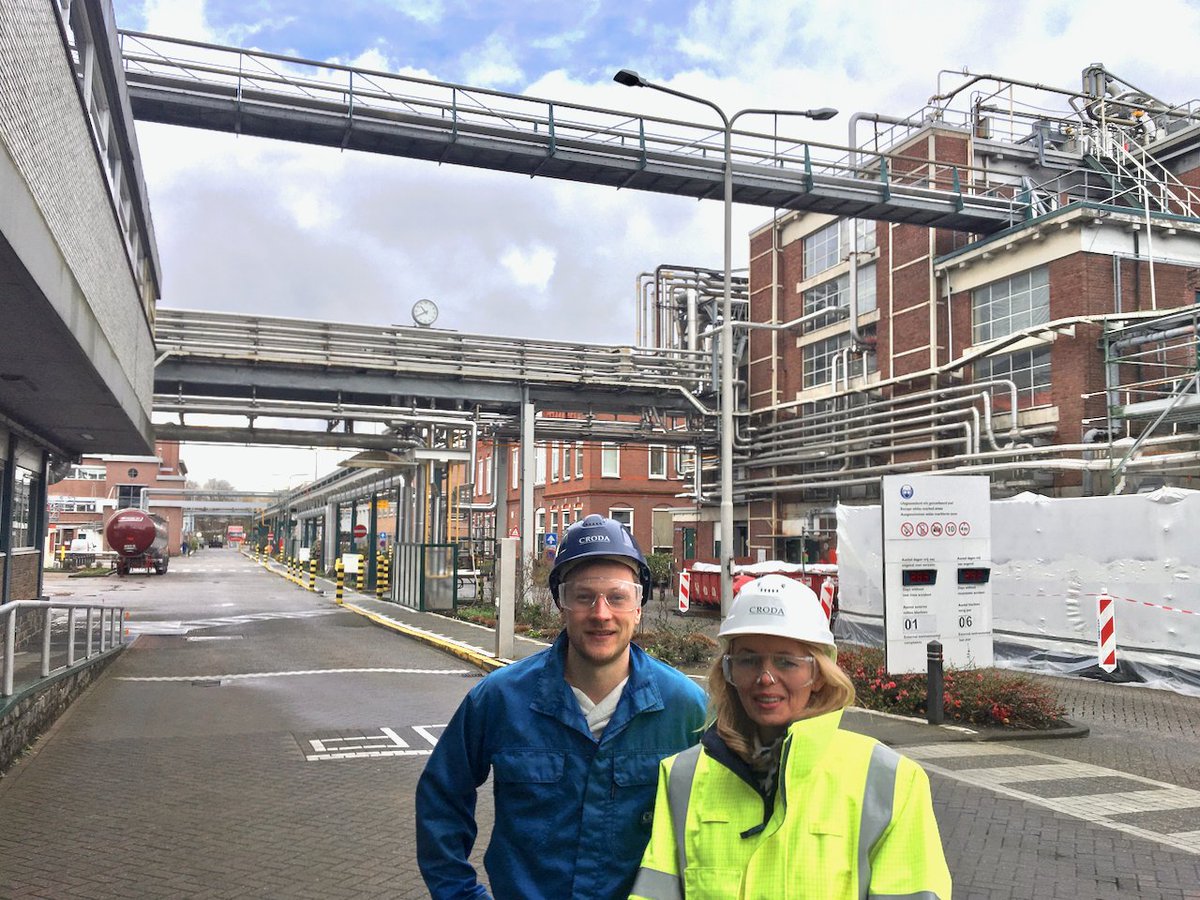 Visiting Croda's site in Gouda, with Dr. Wouter Vogel
Kick-off meeting launching the GREEN-MAP project
The kick-off meeting has been organized at Polish Academy of Science Station in Vienna on January 9-10, 2020 thus officially launching the "GREEN-MAP" project. In total, 23 ESRs and ERs from all 9 consortium members have been actively participating the meeting. Two days discussion allowed to present the research profile and core expertise of academic and industrial partners.